Another storm heading for Philippines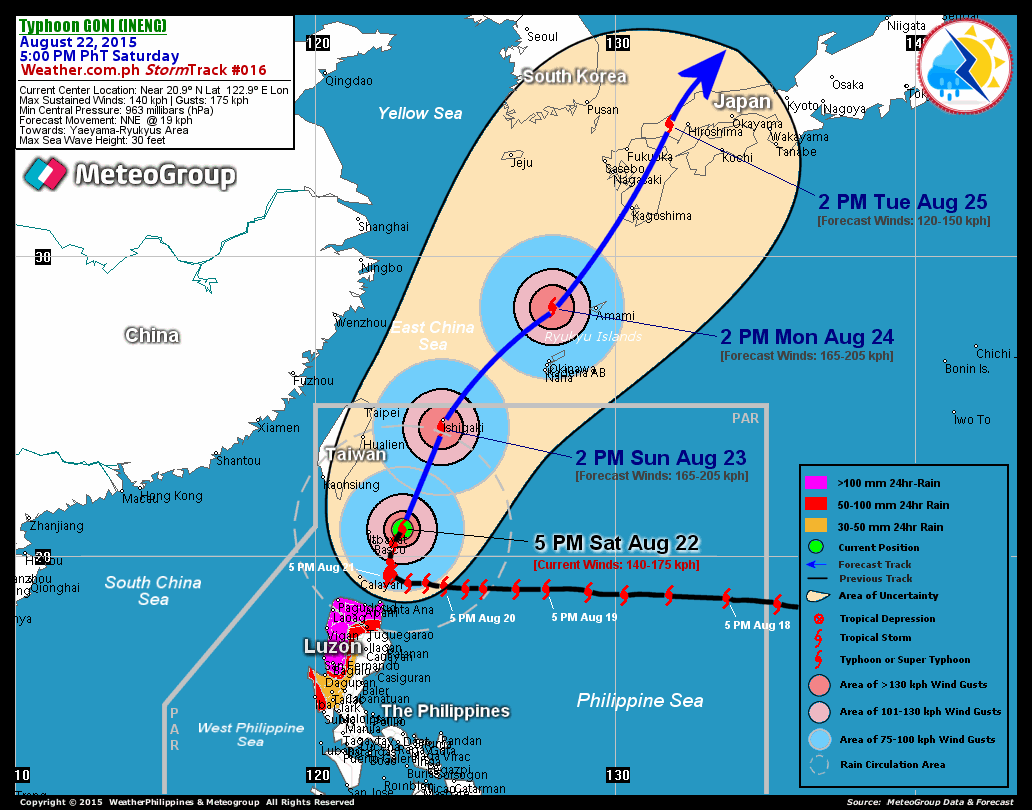 Tropical Depression TINO (#24W) has formed just east of Luzon and heading towards the southwest. Storm tracks are very uncertain with some projectioins showing the storm heading just north of Manila while other projections indicate that the storm willpass south of the island completely.
Tino is encountering heavy shear from monsoonal winds coming down from the northeast that is bringing cool dry air directly into its circulation.
Landfall of the center of this system is expected within 12 hours however, judging from the radar below, it appears that heavy rain will further inundate an already saturated area with even more rain.
TROPICAL DEPRESSION TINO [24W]
T2K PUBLIC ADVISORY NUMBER 005 (Typhoon 2000)
Forecast Outlook: TINO is expected to continue moving SW to WSW-ward within the next 12 to 24 hours. The 24 to 36-hr Short-Range Forecast shows the system making landfall over Northern Quezon tonight and will weaken as it crosses the rugged terrain of Sierra Madre mountains. It will be in the vicinity of Metro Manila early tomorrow morning as it dissipates into a low pressure.

TINO's circulation remains small and compact. This system is encountering increasing shear and a surge of strong NE Monsoon which is bringing cool and dry air into its circulation. As TINO makes landfall tonight, its remnants will bring scattered to widespread rains across Luzon particularly Northern Quezon, Bicol Region and Central Luzon including Metro Manila. 6-hr total rainfall amounts of 5 up to 100 mm (light to moderate rain) can be expected along the outer and inner bands...with isolated amounts of 150 mm (heavy to very heavy rain) near the center of Tino.