WARNING: Long term forecast for Tropical Storm LUPIT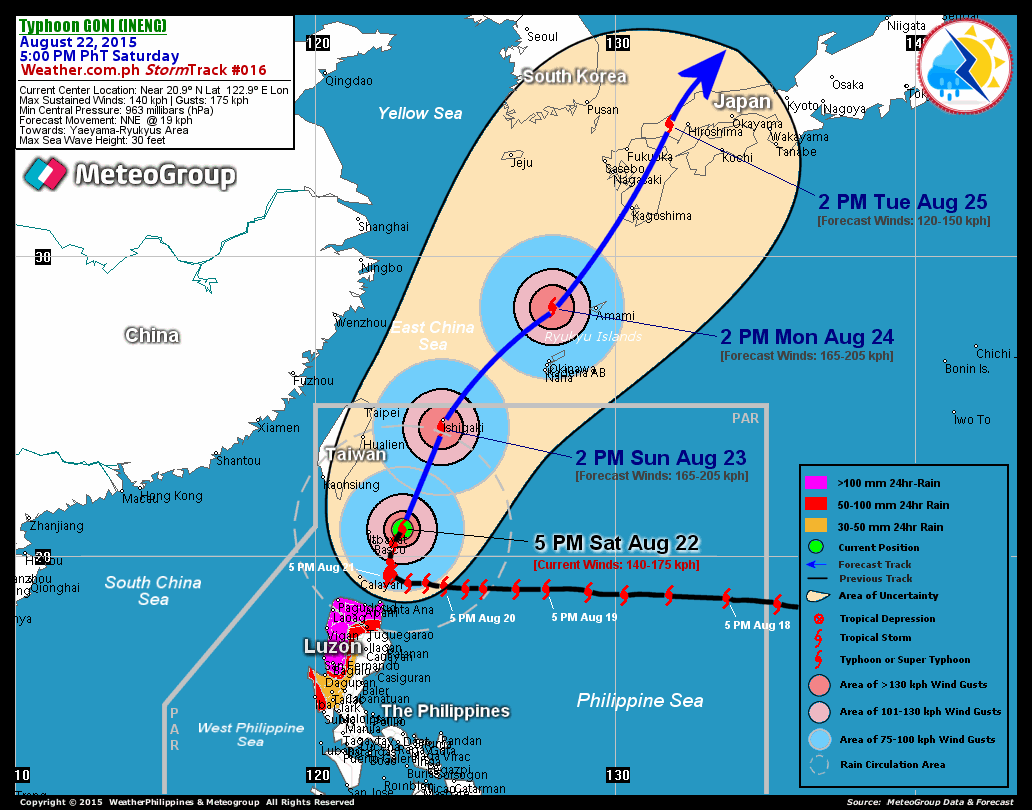 Tropical storm 22 formed in the western Pacific yesterday and initially looked like it as headed towards Taiwan. Today the forecast track of this storm moved decidedly to the south aiming the center of this storm at the northern part of Luzon Island. This is the area that has just been torn up by Typhoon Parma this past week and Tropical Storm Ketsana the week before.
Tropical Storm Lupit, is gaining strength and is expected to enter the Philippine Sea by the weekend. A low pressure trough will be the cause to the predicted jog to the northwest but the stormtrack resumes its WNW motion by the beginning of the week.
LUPIT is expected to slow down as it continues moving WNW, entering the Philippine Area of Responsibility (PAR) late tonight or early tomorrow morning. It will become a Typhoon soon. The 2 to 5-day Long-Range Forecast shows LUPIT executing a very slow NW'ly turn tomorrow until Sunday (Oct 17-18)...this is due to a passing middle-latitude low pressure area (trough) north of it. Then, on Monday Oct 19th, LUPIT shall resume its west or WNW track towards Northern Luzon. This storm shall rapidly grow into a Category 4 Typhoon w/ winds of 230 kph on Wednesday Oct 21st.

The short of it is that for the third time in 5 weeks the northern part of the Philippines will be hit by a very strong cyclone, possibly a super typhoon.
All residents and visitors in northern and central Luzon should monitor the progress of this storm very carefully and make every preparation possible including evacuation from the area if at all possible. Landfall will not occur for 120 hours or more. The storm track may shift such that the storm could target any land from southern Philippines to south China and Taiwan.
DISCLAIMER: As I have said many times in the past, I am a hobbyist. Please use the links provided here for additional information but not for life saving purposes. Follow the instructions and guidance of your local governments and professional meteorologists.
Anyone reading this who is dealing with the ravages of these storms, please comment on this site to help us understand what you are dealing with.