20 year Anniversary
Twenty years ago I left New Jersey at the worldly age of 24 and headed for a new life in Orange, TX. I had no idea how different things would be in the swampy backwoods of Southeast Texas.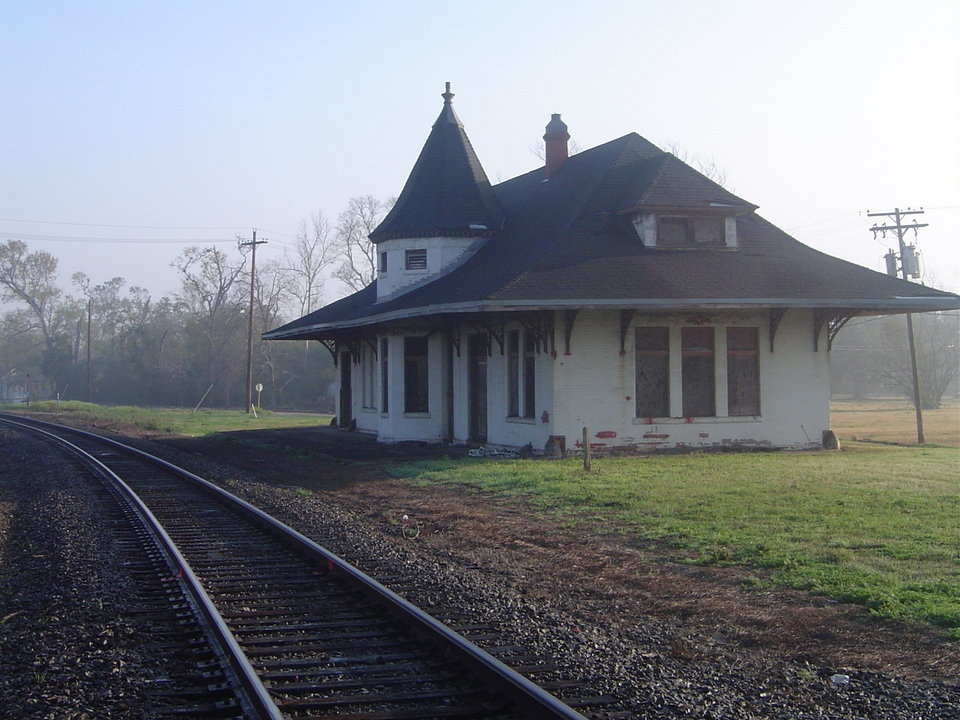 I knew no one in this strange new place. A land of Cajun food and cowboy country. Twenty years later I have a large extended family many good friends and a new place I call home.
I met my first wife at work, had two kids, and we divorced over the course of about 8 years. I met A early on but since we were already involved in other relationships, we never got to know each other until 10 years later after we were both single again. By that time we each had 2 kids. We wanted one kid together so we had 3 for a grand total of 7.
I went from NJ suburban living to small town America. After a few years in an apartment we bought a trailer and put it on land in the middle of a pine forest. Every day the pine smell made me feel as if I was camping.
A few years later we moved the trailer - 80 ft long by 18 ft single wide - on to 12 acre ranch, complete with cows, horses, and donkeys. The neighbors had ducks, chickens, pea hens and even ran a local rodeo every so often. We were a mile away from the oilfield, yes a real working oilfield with derricks and pumps still in service. Real Texas country living along the bayou. What a difference from Yankee suburbia where we could walk around the corner for just about anything we needed.
Something else I had to get used to also was the fact that in the country,
people wave
. I was actually taken aback the first few times I'd be walking along the road or even driving by and the people coming in the other direction would always wave in passing. If you drove by the neighbors, you honked. I had never seen friendliness like that before. I stayed out here in the country for 4 more years as Mr. Mom bringing up 2 kids,
sailing
and enjoying the country life.
In 1999 A and I got married, merged our families together and moved to a neighborhood in the north end of Orange County. Many of you may know Orange as the area where Hurricane Rita came ashore in 2005. For the past few years the area has suffered greatly. When we were there last week you can see the new growth. Money is being pumped into the area and as many as 2,000 new jobs are supposed to be coming to the area through a refinery expansion in Port Arthur and a new LPG terminal across the river in Sabine Pass.
In 2002, we moved out here to the Houston Area and back to city living. The pace is more rushed here, we have to battle traffic every day but we are in the shadow of NASA and a mile from the Kemah Boardwalk halfway between Houston and Galveston.
Today, the adventure of life continues. The 2 oldest are 17 and are anxious to drive and live their lives. The 15 year old lives in Round Rock (near Austin, TX) with his mother and gets home when he can. Our 12 year old is an aspiring professional skateboarder, while the 8 year old is so excited by reading that he will read as much as 100 pages in a single day and sees nothing wrong with reading the same book twice. And the two littlest are just having their fun.


Moving to Texas has been a great thing for me. I miss New Jersey and the New York metro area very much and I still consider that home. I also look at southeast Texas as my adopted home. I don't have a southern drawl and I don't tawk like I'm from joisey either.


Maybe I'm stuck in the middle somewhere, or more likely after 20 years, I've been home all along.




Sharing Life with:
Rosemary's Thoughts
,
123beta
,
Right Truth
,
Stuck On Stupid
,
Leaning Straight Up
,
Cao's Blog
,
,
Nuke Gingrich
,
Faultline USA
,
Allie is Wired
,
third world county
,
Wake Up America
,
The World According to Carl
,
Pirate's Cove
,
Blue Star Chronicles
,
The Pink Flamingo
,
Wolf Pangloss
,
,
Dumb Ox Daily News
,
Right Voices
,
Stageleft
,
Gone Hollywood
, and
The Yankee Sailor
, thanks to
Linkfest Haven Deluxe
.